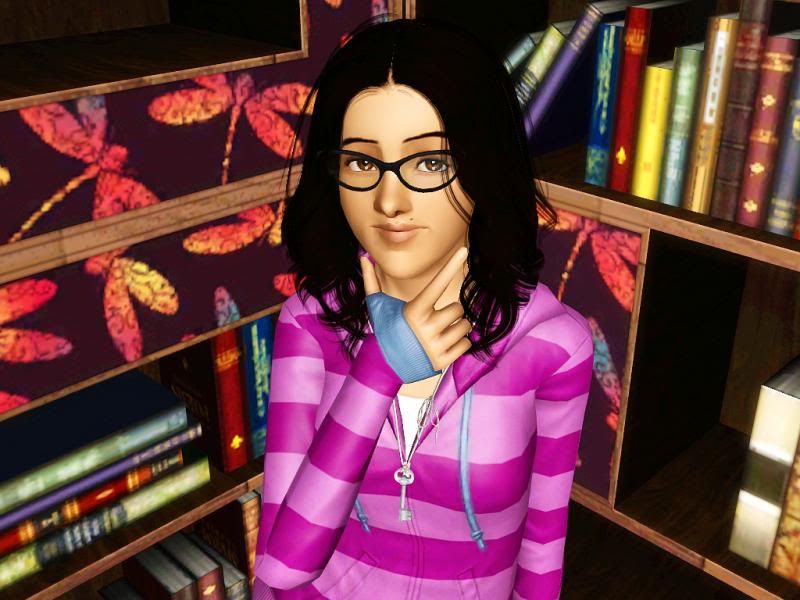 —- —- —-
Hey there!
I'm Amanda, as previously stated, and I enjoy ruining the lives of playing the Sims. :)
If I were to have a collection of traits, I'd be Socially Awkward/Childish/Bookworm/Genius/Artistic/Cat Person. My LTW would be Professional Author, but I'd never get the points because I'm going to pharmacy school instead! Yeah! :'D
—- —- —-
I have a variety of interests, including:
Reading, especially YA fantasy/sci fi
Reading terrible fan fiction
Writing, especially…YA fantasy and sci fi…
Writing terrible fan fiction
Various video games (Pokémon, Harvest Moon, The Sims 3, Animal Crossing, etc.)
Homestuck
Sleeping
Luckily you won't have to hear me ramble about most of these things, as I direct them to my personal or fandom blog. This blog's just for sims!
—- —- —-
Check the Tags page if you're looking for something in particular!